Fri 4th of Sept – Sun 13th of Sept, 2020. The retreat will be held at Oshofors, Olofsfors, Avesta, Sweden.
During this 9 day long retreat, we will explore a mindfulness practice inspired by the teachings of Sayadaw U Tejaniya, based on the Four Foundations of Mindfulness (Sati Patthana) with an emphasis on awareness of the qualities of mind. The practice encourages relaxation of body and mind while paying close attention to present moment experience, and the quality of the mind that meditates. The practice unfolds through continuity of awareness in all activities.
This retreat will provide an opportunity for retreatants to determine their own rhythms of sitting and walking practice. Much of the retreat will be structured for "self-directed practice". Daily practice guidance will be provided through morning instructions, Dhamma talks, Q&A sessions and small group discussions.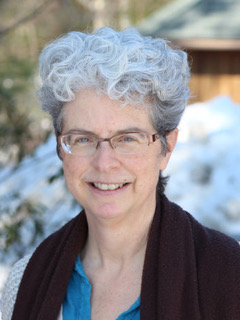 About Andrea
Andrea Fella has been practicing Insight Meditation since 1996, and was quickly drawn to intensive retreat practice. She has done a number of long retreats, both in the United States and in Burma. During one long practice period in Burma, she ordained as a nun with Sayadaw U Janaka. She has been particularly influenced by the teachings of Sayadaw U Tejaniya. Andrea is especially drawn to the wisdom teachings of the Buddha. Her teachings emphasize clarity and practicality. She is a member of the Spirit Rock Guiding Teachers Council, and teaches residential retreats at Spirit Rock, Insight Meditation Society, and other retreat centers.
You can hear some of Andrea's dharma talks at www.audiodharma.org.
Date: Friday 4th September at 16:00 – Sunday 13th September at 14:00.
Place: Oshofors, Olofsfors Avesta Krylbo.
Basic fee: SEK 4.100 for shared accommodation in the "Gurdjieff" Building.
If requested, and if its available we can offer, pay on site – cash or swish:
+ SEK 600 for shared room in the apartments or single room in "Gurdjieff".
+ SEK 1.200 for the single room apartments.
Email any requests for accommodation in connection with the application.
Accommodation in single rooms is given priority to those with special needs.
The retreat basic fee includes food (3 meals a day) and a bed in a shared accomodation, as well as trips for teachers and staff.
The teacher and manager do not receive any payment for their services, but offer them freely so that as many as possible have the chance to benefit from the teachings regardless of financial situation. This principle of generosity is very central to the teachings of the Buddha, and has made it possible to continue the practice of meditation still 2,500 years after his life. The teachers live primarily off donations. Retreat participants may support the teachers and manager by donations at the end of the retreat – we ask that you take cash with you for this purpose (Swish is also an option).
Info: vipassanagruppen@gmail.com
Registration and cancellation policy: You sign up for the retreat by paying the registration fee of SEK 1.000 or the full basic fee amount. You will then get a confirmation email.
Pay the registration fee SEK 1.000 to the following bank account (plusgiro): 17 43 75-6.
Write your name, email address, birth year and tel.number and the registration code "AF". If the information won´t fit in to the fields please send us an email (staffan@sangha.nu)
Payments from abroad:
Account number: 17 43 75-6
Bank name: Nordea
Swift code/BIC: NDEASESS
Iban: SE73 9500 0099 6026 0174 3756
Reference code: "AF" (write this on your payment)
If you encounter any problems with your bank transaction please email staffan@sangha.nu
The rest of the basic retreat fee, SEK 3.100, should be paid by the 24 of July 2020 to the same bank account using the same reference name.
If the payment is not received by this date, your spot will be given to someone on the waiting list (and you will lose your registration fee).
In case of cancellation, please inform us as soon as possible so that we can give your place to the next person on the waiting list. The registration fee is not refundable. The retreat fee is refundable only when the cancellation takes place before July 24th 2020.
Varmt välkommen önskar
Vipassanagruppen!