Embodying the Awakened Heart, Insight Meditation Retreat with Loving Kindness
– med Yanai Postelnik and Catherine McGee, 4–12 maj 2018
Retreaten kommer att hållas på Oshofors, i hjärtat av Bergslagen
The Buddha's teachings offer a pathway to discover inner peace, freedom and the compassionate heart. Through understanding the way things unfold, we can come to know what it means to awaken in the midst of our life, to be intimately connected to our experience, and yet not bound by it.
This retreat will offer an opportunity to explore and deepen the profound and transformative practices of Insight (vipassana) meditation and Loving Kindness (metta) as vehicles for an embodied awakening of our boundless human potential.
Insight Meditation connects us with our  awakening capacity to awaken to ever deepening levels of calm, love and wisdom in life. In this retreat we will learn to welcome our experience while rooted in a deep connection with our body, as a basis for a restful, steady, and attentive presence. As the qualities of mindfulness and calm naturally grow, we will bring wisdom to bear on the movements of mind and the art of release. As inner strength, sensitivity and clear-seeing deepen, we come to more deeply embody the awakened heart that is closer to us than our very breath. We will include the practice of Loving Kindness to support fearlessness, forgiveness, and the fullness of our loving and radiant heart: embodied as a natural caring for ourselves and a boundless love for all beings.
There will be full meditation instructions, teachings, guided meditations and regular meetings with the teachers. The participants will observe noble silence, except when speaking with the teachers.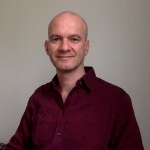 Yanai Postelnik has practiced and studied insight meditation and dharma teachings in Asia and the West for many years. He began teaching in 1992 and leads retreats at Gaia House in Devon England, in Europe, Australasia and at Insight Meditation Society in the USA.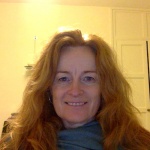 Catherine McGee has practiced and studied Buddhist meditation with senior teachers from Asia and the West. She has been teaching insight meditation at Gaia House in England, and internationally since 1997.
Språk: Engelska
Tid: Fredag 4 maj kl 16.00 – lördag 12 maj ca kl 14.00
Plats: Oshofors, utanför Avesta i byn Olofsfors.
Resa från Stockholm görs lätt med tåg till Avesta-Krylbo, restid c:a 1,5 – 2 timmar. Från Avesta Krylbo, kan taxiresa arrangeras till lägre kostnad.
Väljer du att resa på annat sätt eller kommer från annat håll, se mer information här: http://www.oshofors.com/Maps.asp
Pris:
3.900 kronor + frivillig donation (dana) till lärare och personal.
Övernattning sker i två- eller flerbäddsrum (ingen möjlighet till enkelrum finns).
Priset inkluderar mat & logi samt resor för lärare och personal.
Om du önskar donera, finns det möjlighet att erlägga kontanter eller swisha.
Info:
– Bodil Steen steenbodil [at] hotmail.com
– Weronika Mrowczyk:  weronikam9 [at] gmail.com
Anmälan:
Anmäl dig genom att betala in anmälningsavgiften 1.000:- på Vipassanagruppens plusgiro 17 43 75-6. Skriv namn, adress, födelseår, e-postadress och mobilnummer samt kod "YPCM".
Om du inte får plats på retreaten returneras anmälningsavgiften.
Om betalning görs via Internet och uppgifterna inte får plats, skicka dessa i ett separat mail. Resterande avgift skall betalas in senast en månad före retreatstart, alltså senast 4 april 2018. Anmälningsavgiften återbetalas inte om avanmälan sker senare än fyra veckor före retreatstart och den resterande avgiften återbetalas inte om avanmälan sker senare än två veckor före retreatstart.
För att stödja både den egna och andra deltagares meditationsutövning är det viktigt att alla deltagare har för avsikt att delta i hela retreaten.
Om man av någon anledning ej har möjlighet att delta fullt ut, vänligen informera retreat-managern, Weronika Mrowczyk:  weronikam9 (at] gmail.com
Vid fullbokad retreat ges deltagare som gör hela retreaten företräde.
Varmt välkommen önskar Vipassanagruppen!