THIS RETREAT IS FULLY BOOKED. PLEASE WRITE TO staffan@sangha.nu to register on the waiting list.
Fri 5th Oct – Sun 14th Oct 2018. The retreat will be held at Borntorpet (Shambala Gatherings) Skinnskatteberg, Sweden.
During this 9 day retreat with Alexis Santos you will be supported to develop and/or deepen your mindfulness practice in a natural and sustainable way. The phrase "When Awareness Becomes Natural", the title of the Burmese meditation master Sayadaw U Tejaniya's (and Alexis primary teacher) most recent book, highlights the possibility of cultivating mindfulness so that it becomes part of the way we live, rather than something we do for a period of time.
Post retreat, many meditators find it difficult to sustain the peace and calm that was achieved in the protective silence of a retreat container. If we are dependent on knowing only peaceful experiences or attaining peaceful states of mind, this can be a frustrating and even painful process as we return to the overwhelming demands of our modern lives.
During this retreat we will explore the Four Foundations of Mindfulness with an emphasis on understanding "how to practice" as taught by Sayadaw U Tejaniya. Particular attention will be given to Right View and Right Attitude, qualities of mind that are integral to supporting a relaxed continuity of awareness during all activities. It is through this relaxed, yet steadying awareness, that we come to understand the way things are.
The retreat schedule will include formal periods of sitting and walking as well as periods of self-directed practice. This gives retreatants an opportunity to follow their own rhythm of being aware during the day, learning to trust their capacity to be interested in awareness in any activity (for example yoga, walks etc). Retreatants will be supported in their practice through instructions, group check-ins, talks, Q&A sessions and will be given a copy of "Dhamma Everywhere" (by U Tejaniya) to read mindfully as needed. This retreat is suitable for beginners as well as experienced meditators.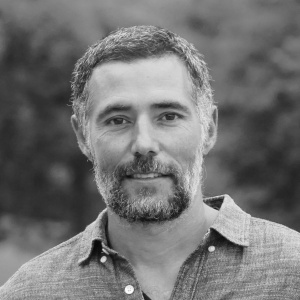 Alexis Santos 
Alexis has been in the field of mindfulness and meditation since 2001. After graduating from Harvard in 1995, he spent several years in medical school before leaving his chosen career as a doctor to seek out a different path. It was while traveling in India that he was introduced to insight meditation. Since that time, Alexis has practiced in many meditative styles and traditions, including with Sayadaw U Tejaniya, the Thai Forest tradition with Ajahn Sumedho, the Tibetan tradition with Yongey Mingyur Rinpoche and within the lay Western insight community where he continues to learn from the growing diversity of voices.
Alexis's primary teacher has been Sayadaw U Tejaniya and with whom he ordained as a Buddhist monk from 2003 – 2005. Sayadaw encouraged Alexis to teach in 2012. Alexis also completed the Spirit Rock/IMS four-year teacher training program with Jack Kornfield and others, including mentors Joseph Goldstein and Carol Wilson.
Alexis's teaching style is natural and uncrafted. He brings a practical, intuitive and compassionate approach to the development of wisdom.
Read more about Alexis on his webpage: http://www.alexissantos.io
Date: Friday 5th October at 16:00 – Sunday 14th October at 14:00.
Place: Borntorpet – Shambala Gatherings, Skinnskatteberg. Please check their webpage on how to get here:
http://shambalagatherings.com/contact-us/ 
Price: 3900 sek. plus Donation.
The price includes a bed in a double or triple room and three vegetarian meals a day.
NO SINGLE ROOMS ARE AVAILABLE.
The teacher and manager do not get any payment for their services but offer them freely so that as many as possible have the chance to benefit from the teachings regardless of financial situation. This principle of generosity is very central to the teachings of the Buddha and has made it possible to continue the practice of meditation still 2,500 years after his life. The teacher live primarily off of donations. Retreat participants may support the teacher and manager by donations at the end of the retreat – we ask that you take cash with you for this purpose (Swish is also an option).
Manager: Mats Nielsen: mats@yin-yoga.se
Registration and cancellation policy:
THIS RETREAT IS FULLY BOOKED. PLEASE WRITE TO staffan@sangha.nu to register on the waiting list.
You sign up for the retreat by paying the registration fee of 500 sek (or the full amount 3900 sek). The registration fee is a administration fee and is non refundable. You will then get a confirmation email.
Pay the registration fee to the following bank account (plusgiro): 17 43 75-6.
Write your name, postal address, email address, birth year and tel.number and the registration code "AS". If the information won't fit in to the fields please send an separate email to: (staffan@sangha.nu)
NOTE: Participation in the WHOLE retreat is required (Fri – Sun). 
THIS RETREAT IS FULLY BOOKED. PLEASE WRITE TO staffan@sangha.nu to register on the waiting list.
Payments from abroad:
Account number: 17 43 75-6
Bank name: Nordea
Swift code/BIC: NDEASESS
Iban: SE73 9500 0099 6026 0174 3756
Reference code: "AS" (write this on your payment)
If you encounter any problems with your bank transaction please email staffan@sangha.nu
The rest of the retreat fee 3400 sek, should be paid by the 5th of September 2018 to the same bank account using the same reference name.
If the payment is not received by this date, your place will be given to someone on the waiting list (and you will loose your registration fee).
In case of cancellation, please inform us as soon as possible so that we can give your place to the next person. The retreat fee is refundable if the cancellation takes place before 5 of September 2018 (minus the registration fee of 500 sek that will be taken to the Vipassanagruppen Scholarship Fund).
Varmt välkommen önskar
Vipassanagruppen!