Thursday sittings
Every Thursday evening there is a 45 – minute meditation,  followed by a tea break before the Dhammatalk which is held by the one of the Teachers.
The second Thursday of every month, the sitting is held as an Introduction sitting for beginners.
Alternating teachers: Staffan Hammers and Marie Ericsson.
Address: Drom Tönpa Center
Erstagatan 28 B, Stockholm,
Bus 2, stop: Erstagatan
Time: Thursdays at 18.30–21.00
Fee: Optional donation (dana)
The spring term sittings start the 12th January, 2017.
Welcome!
---
Awakening the Boundless Heart-Mind, Loving Kindness and Insight Meditation Retreat
 – with Yanai Postelnik and Catherine McGee 12 – 20 May 2017
Note! The retreat will be held at Oshofors center
The Buddha's teachings offer a pathway to discover inner peace, freedom and the compassionate heart. Through understanding the way things unfold, we can come to know what it means to awaken in the midst of our life, to be intimately connected to our experience, and yet not bound by it.
This retreat will offer an opportunity to explore and deepen the profound and transformative practices of Insight (vipassana) meditation and Loving Kindness (metta) as vehicles for an embodied awakening of our boundless human potential.
Insight Meditation connects us with our  awakening capacity to awaken to ever deepening levels of calm, love and wisdom in life. In this retreat we will learn to welcome our experience while rooted in a deep connection with our body, as a basis for a restful, steady, and attentive presence. As the qualities of mindfulness and calm naturally grow, we will bring wisdom to bear on the movements of mind and the art of release. As inner strength, sensitivity and clear-seeing deepen, we come to more deeply embody the awakened heart that is closer to us than our very breath. We will include the practice of Loving Kindness to support fearlessness,  forgiveness, and the fullness of our loving and radiant heart: embodied as a natural caring for ourselves and a boundless love for all beings.
There will be full meditation instructions, teachings, guided meditations and regular meetings with the teachers. The participants will observe noble silence, except when speaking with the teachers.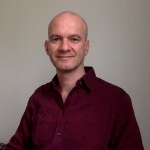 Yanai Postelnik has practiced and studied insight meditation and dharma teachings in Asia and the West for many years. He began teaching in 1992 and leads retreats at Gaia House in Devon England, in Europe, Australasia and at Insight Meditation Society in the USA.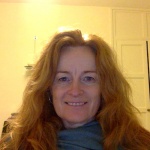 Catherine McGee has practiced and studied Buddhist meditation with senior teachers from Asia and the West. She has been teaching insight meditation at Gaia House in England, and internationally since 1997.

Location: Oshofors is located in the village of Olofsfors which is located in a triangle formed by the larger towns Avesta, Norberg and Hedemora.
Oshofors is easily accessed by train from Stockholm to Avesta Krylbo, travel time is approx.1,5 – 2 h. (for train tickets: www.sj.se) From Avesta Krylbo, a taxi may be arranged.
For more information, see: http://www.oshofors.com/Maps.asp
Price:
Single room: 4.600 SEK
Double room or dormitory: 3.800 SEK
Fee includes food, lodging and travel costs for teachers and staff.
Voluntary contribution (dana) for teachers and staff will be collected at the end of the retreat.
Info: Bodil, steenbodil@hotmail.com
Application: Apply by paying the application fee SEK 1000:- to the postal account (plusgiro) of Vipassanagruppen 17 43 75-6. Write your name, address, e-mail address, phone number and code YPCM on the application. The total retreat fee should be paid in full, a month before the retreat starts, i.e. April 12th.
If payment is made over the Internet with limited space for entering details, provide the details in a separate e-mail. The application fee is not refunded if cancellation takes place later than four weeks before the start of the retreat. The rest of the fee is not refunded if cancellation takes place later than two weeks before the start of the retreat.
For the benefit of everyone, we ask that all participants commit to attending the entire retreat. If you are not able to attend the entire retreat, please contact the manager Hannes Edström hannes.edstrom@fripost.org (before 1st of March, please contact Bodil). Applications for the entire retreat are prioritized.